Know How to Recover Deleted OST Email
Learn how to recover deleted OST email in MS Outlook application. In this article we have described step by step guidelines to recover permanently deleted OST email. Nowadays, deletion of OST email is very common activity as many users prefer to manage space in MS Outlook application. Deletion of unnecessary emails can be done in order to increase speed and performance of Outlook but later realized that unfortunately you have deleted some crucial emails. In order to access your crucial emails, if you are looking forward for a solution regarding how to recover deleted OST email then read the below section of this blog. Before discussing about how to recover deleted OST email, you need to know about types of deletion in MS Outlook.
Soft Deletion : This type of deletion simply takes place when users select a particular mail and apply deletion just by choosing "Delete" via right clicks. In this type of deletion, one can recover their deleted items from deleted email folders.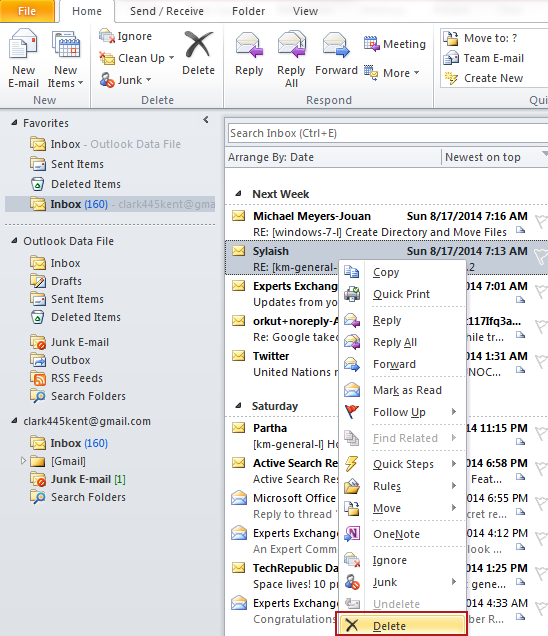 Hard Deletion : Hard deletion is the type of deletion in which users can select any particular mail and press "shift + Delete". key. This type of deleted mail can not be recovered from deleted email folders as deleted emails are not available in Deleted Items Folder.
How to prevent Automatic deletion data from Deleted Item folder?
As there is setting in Outlook which automatically empties the deleted item folder. You need to check the settings of Outlook that can automatically empties the Deleted Item folder whenever user exit the Outlook.
Go through File tab >> Click Options >> Advanced >> Under Outlook Start and exit >> Uncheck the Empty Deleted Items folders when exiting Outlook check box >> Hit the OK to save the change
How to Get Back Soft Deleted OST Items?
Recovery of soft deleted email item is very simple activity as using this process you need to go to the "Deleted Items Folder" and move back the email to the required folder.
How to Get Back Hard Deleted OST Items?
As we know that hard deletion of OST email is quite different from soft deletion of email as deleted email does not available in Deleted Items folders. One fact is that Outlook does not restore the permanently deleted mail items but one can recover emails if your Outlook account is connected with Microsoft Exchange Server. Retention policy plays the main role if the user lost their email data due to accidental deletion. However, the data can only be recovered if it is under durable time. Follow the below steps to restore Deleted Outlook items:
1: You can choose Navigation pane of MS Outlook at left pane, select "Deleted Items Folder".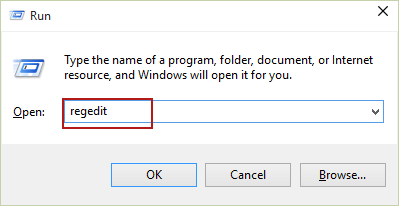 2: Choose "Folder tab" from the Menu Bar.
3: You need to expand Folder tab and hit "Recover Deleted Items" button.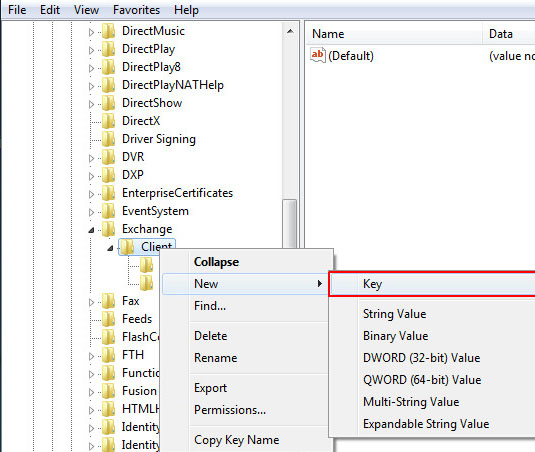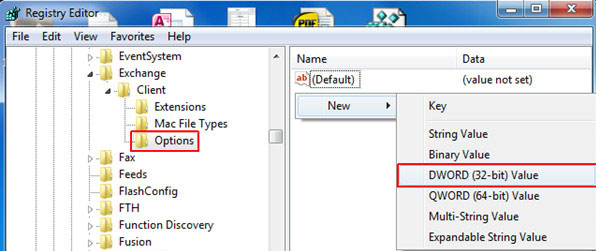 4: Select all emails which you want to recover
5: Hit the "Recover Selected Items" button this will restore all items to MS Outlook default folder.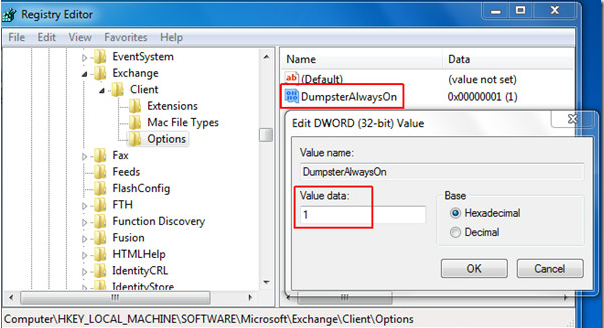 What steps should be taken if "Recover Deleted Items" is disable?
1: If you are connected with Exchange Server and not finding "Recover Deleted Items" option then you need to enable this option using below steps:
2: Open the Windows registry editor; open it and right-click on Windows icon or you can hit "window button + R" and then type "Regedit". in it.
3: You will Backup the registry just by choosing My Computer, then open the "File" menu and select "Export". You can specify the path for the backup file.
4 : Go to the given path:
Computer\HKEY_LOCAL_MACHINE\Software\Microsoft\Exchange\Client\Options
5 : Specify a new DWord value for "Dumpster Always On". Go through "Edit" menu >> select "New". Right-click it and on the DWORD value and set it to "1".
How to Recover Deleted emails if Outlook Storage File is Not Configured with Exchange Profile Account:
It becomes quite difficult to recover permanently deleted emails, if Outlook Offline Storage Table file is not configured with Exchange Profile account. In this situation, you need to use OST Recovery software to recover Outlook OST file into PST format. This application is widely used for repairing corrupted OST file.