What is SCANPST.EXE Utility?
Outlook Inbox Repair Tool is an application of Microsoft. This utility gets automatically installed while installing Microsoft Outlook. Microsoft suggests this free utility to repair outlook data file and fix commonly seen errors of Outlook. The main cause behind inaccessibility and corruption of OST file are hardware and software failures. When OST file gets corrupted it produces some errors like; "cannot start Microsoft Outlook, cannot open the Outlook Windows, the set of folders cannot be opened, etc". In order to fix such types of error, we need to run this utility.
Note: Scanost.exe(OST Integrity Checker tool ) is used in earlier versions of Outlook(2007,2003,2002) to check and repair internal data structures of OST file. The Scanost.exe tool is not available starting with Outlook 2010 and other newer versions of Outlook.
Know More Technical Facts About Inbox Repair Tool
Where One Can Find SCANPST.EXE Utility
The default path of the scanpst.exe Tool varies in different versions of Microsoft Outlook. See here the default location of inbox repair tool according to whatever the version of Outlook you are using.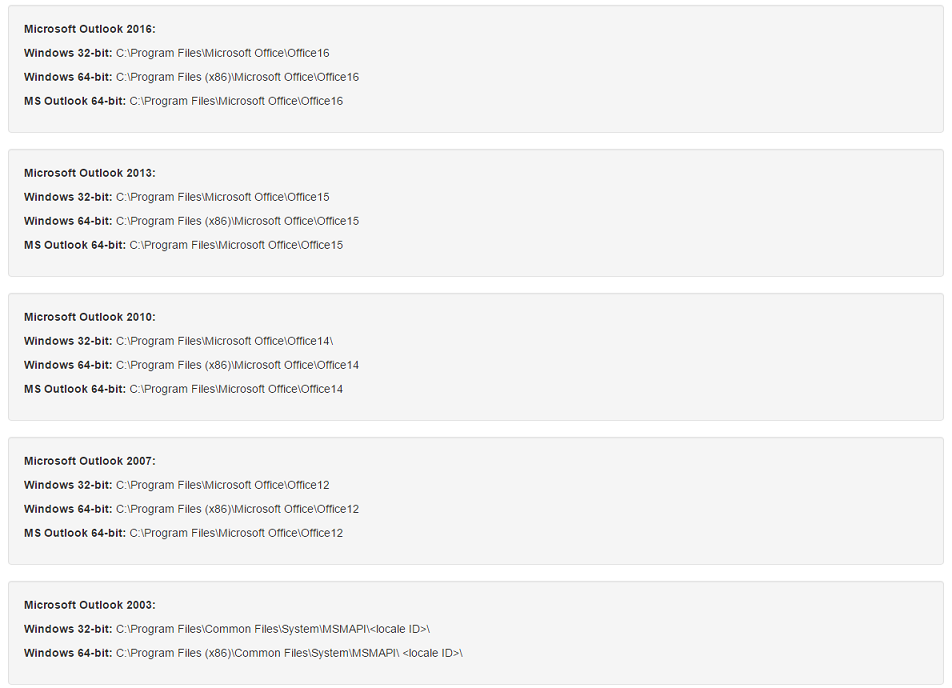 Why a Need Arises to Use Scanpst.exe Utility?
Scanpst.exe tool is widely used in case if OST file gets affected due to corruption causes.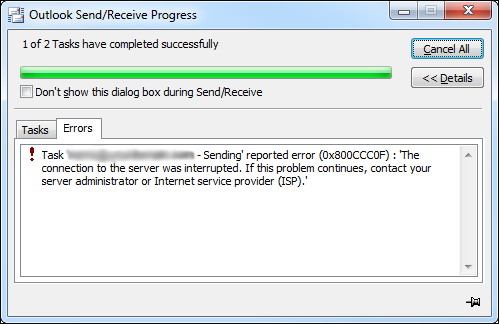 Required Steps to Run Inbox Repair Tool?
You need to follow the below procedure to run scanpst.exe utility. Firstly close the Microsoft Outlook.
Go Through (C :) Drive and follow the path as shown in below screen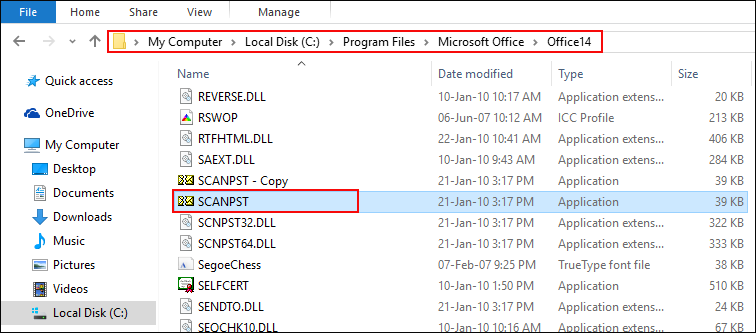 Click on the "SCANPST" as shown in above screen
Microsoft Outlook Inbox Repair Tool screen appears, select the "Browse" button and press "Start" tab.
See Here the Location of OST File:C:\Users\admin\Documents\Outlook Files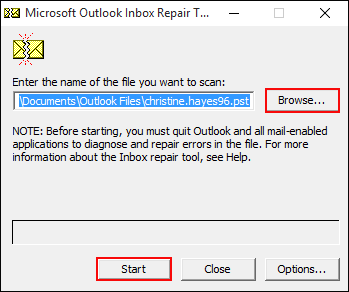 Once you click on the "Start" tab, program starts to check the integrity of OST file (as shown in below screen).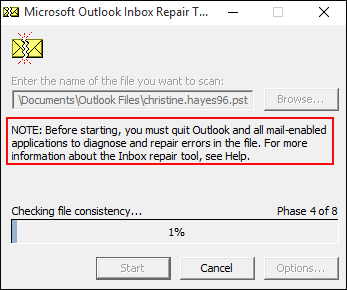 In below screen: make sure to enable "Make backup of scanned file before repairing" option and press the "Repair"tab to fix and repair corruption issues of OST/ PST file.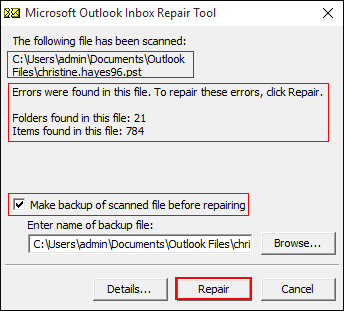 After completion of repairing process, a "Repair complete" message will appear and you will choose "OK" button.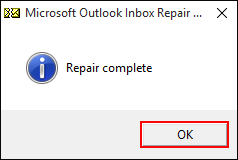 Not Able to Find Inbox Repair Tool
There might chance you will not able to see scanpst.exe on its default path, then you need to select "Show hidden files and folders" option.
To Make Sure in Window 10 Operating System :"File Explorer Options".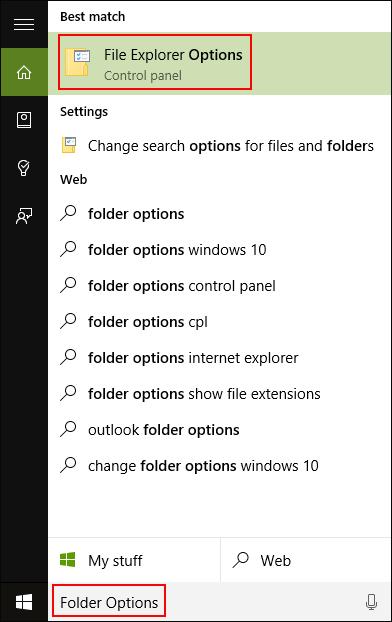 Go through "View" tab >> and enable the option which has shown in below screen.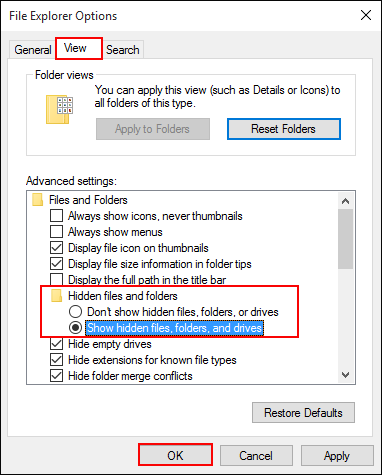 What's the Next Step When Outlook Inbox Repair Tool Does Not Work?
If SCANPST.EXE is not able to repair your majorly corrupted OST file of Microsoft Outlook account, as this utility works well for fixing some minor issues of OST file or Outlook data file. Apart from Inbox Repair Tool, you need to take assistance from OST Repair Software which is perfect tool to repair OST file just by keeping secure all original parts of OST file.